Shipping My Car Overseas Cost Effectively And Safely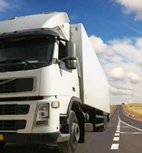 If you are moving to an international location and love your car way too much to leave it behind or sell it in order to buy a new vehicle in a new country, you are probably thinking about ways of shipping the car overseas in a way which ensures safety and on-time delivery. This is where international auto movers come in.
These service providers will make sure that your car is with you in whatever country you want, as soon as possible. While overseas mover's services are a good option, there is one problem. Shipping a car overseas can be quite expensive, and sometimes you would find that buying a new vehicle would be cheaper. But then again, you cannot put a price on things which have an emotional value and it is, after all, a one-time expense. There is, however, no harm in trying to save some money. The trick is to hire a service provider which is good, reputed and offers good deals on international vehicle shipping.
Finding The Best Suited Overseas Shipping Service For Vehicles
In order to find a service which is both safe and cost effective and promises to deliver your vehicle to an overseas location right on time, you need to undertake comparing of international movers. The best way to compare services is on the basis of their reputation and prices. You can research online, request a few quotes from different companies and narrow down your choices to some which seem to suit your needs best.


While money is important when it comes to shipping the car overseas, always try to settle for a service which has a good reputation and is trustworthy. It is always better to pay a little extra money and ensure safe and damage free delivery than to deal with problems later. Also, any service which is charging more money than others is bound to be of high quality and better. This, however, in no way means that you should choose a mover just based on the quoted price.
Some Ways To Make Overseas Vehicle Shipping Cost Effective
Compare quotes and try and find the best possible deal from a service provider which is also reputed and genuine.
Contact your insurance company to find out if shipping of the car overseas would be covered by it, even if in part. Most shipping companies will not ship the car to an international location if it is not insured properly.
Keep all documents and paperwork in order. This would ensure that you do not have to pay any hefty customs fees or fines when your vehicle reaches a new country.
Shipping a car overseas is not an easy task. You need to ensure that your vehicle is in good hands and will be with you when to get to the new country. For this, you have to find a service which is genuine and trustworthy and worth your time, money and effort.
You can either choose to fill out individual forms at each overseas vehicle moving service provider's website or turn to a website like longdistancemovingcompanies.com and fill out a single form which would get your quotes from at least three different movers in your area. You can then research further and take a final pick.