Pick The Right Long Distance Car Transport Service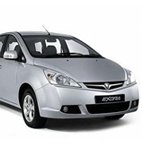 Look for a long distance car transport company with a good reputation, which will get your vehicle to the destination quickly and safely. Compare car shipping quotes and check to see if the long distance auto transport companies are licensed and insured. Keep the following things in mind while you are searching for suitable car transport companies:
Door to door vs. terminal to terminal shipping
Cars are transported in large car haulers, which can only move on wide roads with sufficient overhead clearance. If a large hauler cannot access your home, you can hand over your car at a more accessible place. You can also consider terminal to terminal car transport, which costs less than door to door car shipping.
Pick up and delivery dates
A vehicle transport company will normally give you a window of a few business days in which the pick up / delivery of your car will be scheduled. As the dates draw near, the service provider will call you up and inform you about the actual date and approximate time of pick up / delivery. It takes time to ship cars, because car moving companies may wait until all the slots on a car hauler are filled.
Auto transporter vs. broker
Car transportation companies rely on brokers to fill empty slots on their car haulers. Auto transport brokers may offer better deals because they know about currently available slots. However, an auto transport broker is not legally responsible for the move, so you may prefer to approach a car transport company directly.
Open vs. enclosed auto transport
If you are shipping a new or high-end car, you can consider using an enclosed auto transport hauler. This will cost a lot more than moving it in an open car hauler. An open car transport hauler may be right for you if you have a standard vehicle.
Moving personal possessions in your car
Car shipping companies are not permitted to ship household goods, so you will not be allowed to move your possessions in your car. If you do move your things in your car, they will not be covered by the insurance.
Things you need to do when your car is picked up
Your car will be inspected before it is picked up. Details of its condition will be mentioned on the Bill of Lading, which must be signed by you. Make a note of all dents, scratches, and other deterioration before you ship your car. Read the inspection report before your sign.
Things to do when your car is delivered
Check your car carefully in a brightly lit spot at the time of delivery. If you detect any damage that has occurred in transit, mention it on the Bill of Lading and ask the driver to verify it by signing. Inform the car shipping company about the damage and lodge a claim as soon as possible.
Find out about how you will be expected to pay at the time of delivery. You may have to make a deposit when you confirm your order. The balance amount may have to be paid in the form of cash or a cashier's check at the time of delivery. Save time and money – receive free car transport quotes from the best long distance car transport companies in your city. There are no obligations or costs involved.